Fiber Joe Interviews Sauce Goddess at 2014 Fiery Foods Show
What is a Sauce Goddess?
Not everyone is familiar with gastronomy deities, so many posers abound.  If we were so inclined to add it to the Urban Dictionary for the general public's edification the definition would read something like:
Female deity adored for her tantalizingly piquant seasonings.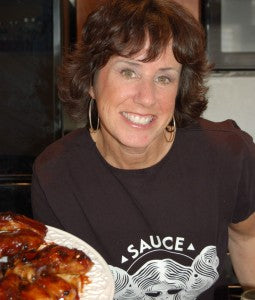 You wouldn't know it by enjoying our products, but Sauce Goddess is a small female owned company that turned a passion for cooking into a successful business.  The woman behind the Goddess curtain is a lover of food, spice and bringing people together.  Jennifer Reynolds started the business with two sauces in 2000 out of her kitchen and has grown it into the national gourmet food company it is today.
http://saucegoddess.com/
(619) 997-9282
Facebook: CLICK ME
Email: in**@sa**********.com