The Great Chicago Vacation & Fiery Festival
At the beginning of the year when I had to choose my vacation time at work, I decided to choose the 2 weeks surrounding the Great Chicago Fiery Foods Fest.  My vacation started with my birthday which was another incentive, but I had not been to Chicago in 20+ years.  When I was there the first time, I had a limited stay, did a Cubs' baseball game, did a double-decker bus tour, but the food we had was Michael Jordan's restaurant and fast food.  The second visit was for a wedding in Kalamazoo, MI and we only flew into Chicago and stayed one night for a bachelor's party.  Being a foodie I wanted to explore the best of deep dish pizza and Italian Beef Sammiches this time around.  Having a fiery food festival build around my visit was my kind of vacation.
It was going to take me about 700 miles to get to Chicago, so I wanted to divide my trip into 2 parts.  My first part was to stop off in Columbus, Ohio and visit my good friends at the CaJohn Fiery Foods compound.  It was nearly a year and a 1/2 since my last visit, and a lot of sauce creation had been going on since that time.  Although I did see CaJohn, Sue and their son Nate at the NYC Hot Sauce Expo, I did see many of their new products there.  They can not possibly bring everything to each show because would be too much to bring.  There was a whole new line of marinades to try for example.  So after all the greetings were out of the way, I could see they were busy and it was a perfect time to start my sampling.  If you have never been to the CaJohn building, then you are missing out.  You can get a tour of the facility if you give them advance notice or come during one of their open houses.  It is much better that Hershey Park where you get a little piece of chocolate at the end.  Here, you get to sample any of their wide array of spicy products or at least as many as you can handle.  There are plenty of tasting spoons to go around.
In my sampling I hit upon some of the new winning flavors that I bought.  With their hot sauce, I purchased their new hotter version of Tiki Bar, Rougaroux, which is a nice and very spicy blend of some flavorful yellow hot chiles and spices, another hot one simply called Ghost Scorpion, the agave nectar sweeten red serrano sauce, El Corazon, and finally a very long named Black Cherry Vanilla Bourbon Infused Chipotle-Habanero Hot Sauce.  I also loaded up on some of my favorites and added in their Fajita Marinade.  I had all ready spent way too much and I was not at the Festival yet.
It was not long after my sampling when in comes Team Frog-Bone, owner and creator, Keith Jenkins, Amy, his cousin and working partner for the weekend, and Katie from Katie's Beef Jerky. I did not realize until Katie and I started to talk to each other that we had met a long time ago at a North Market Fiery Food Festival.  She was in a chicken wing contest going toe-to-toe with the guys, round after round.  Suddenly she gave up towards the end.  One of the other chileheads in the crowd asked her if the wings had gotten too hot, and her reply was to grab 2 ghost peppers that were used in a demonstration earlier and chomp them down, and then say, "No, I just got full.  The heat was nothing!"  I was indeed impressed and never forgot that moment.  Now Katie was starting up a new jerky enterprise and she wanted to get my feedback on her new hot scorpion beef jerky.  Although I can not eat beef jerky because of my lap-band surgery, I told her I would chew it, but spit it out.  I was very impressed with the flavor as well as the texture.  It was not overly chewy like most store bought brands.  The flavor of the beef was outstanding, and the heat was up there for sure.  In my heyday of jerky eating, I would have totally bought some right there on the spot and had it for my travels to Chicago.  Just so you know, her Original Flavor beef jerky garnered 1st place at the Golden Chile Awards and she got 1st, 2nd and 3rd in the dessert category for her flavored pineapple jerky (dehydrated sweet pineapple).
After a bit of time with the factory workers heading home and the office work done for the day we all headed out to dinner at a place called Bruno's Pizza & Italian Restaurant.  I can not believe how big Keith's meal was which they call "The Coffin".  One look at it and you can see why.  My meal was pretty big as well and left me full for my ride out of town. 
I was going to stay the night in the area, but choose to head a little closer to Chicago.  It was all ready after 10pm when I took off and managed quite a distance arriving about 30 miles north of Indianapolis before I stopped for the night.  It appeared I was just 2 hours away from Chicago, but boy was I wrong.  As I arrived in Illinois central standard time kicked in and I suddenly gained an hour of travel time.  Sigh.  Then came the traffic, followed by missing an important exit sending me 15 miles out of the way.  Not to mention the endless tolls. 
Whilst stuck in traffic I reached out to Chef Kaz with a simple text, "Lunch?"  An hour plus later we were dining in the 1st of 3 Chicago Pan pizza joints, the infamous Lou Malnati's.  Chef Kaz wanted me to enjoy it the way Chicagoans would, a deep dish pizza with sausage.
While the deep dish pizza was quite good, it wasn't pizza by my NY born and raised standards.  I called this Italian Cake to Chef Kaz' dismay.  I am very glad I could knock this off my foodie bucket list.  The best part of the visit to Lou's was that it wasn't crowded and Kaz and I sat talking for at least 3 hours.  By the time we left it was almost time for dinner. lol Thanks Kaz for the treat and some of your spicy goodies you gave me on the way out.  Much appreciated bud!  If you ever come to the NYC Expo, the real pizza is on me. 😉
Instead of heading to the hotel I was staying at just for the 1 night which was 45 minutes from downtown Chicago, I decided to head right into the City.  I caught CaJohn and Sue pulling up to their hotel and joined them after parking my car.  Later Ken Alexander from www.FieryWorld.com and host of the Festival this weekend met us all for dinner.  We had some good BBQ at the Weber Grill, but the best part was walking through the city afterwards.  It is all good times when I get to hangout with some of my favorite people and just shoot the breeze.  It was such a comfortable night out and we had some nice sightseeing in the best part of the city.  When we returned to their hotel, I got in my car and headed for my long ride back to my hotel.  We all agreed to see each other for set-up time at the event center.
I could go on and on with the excess details of my days, but I do not want to bore you anymore than I all ready have.  Lets just say I ran into a lot of the great artisans setting up, hugs and handshakes were exchanged and good times were had by all. I will just shoot right onto the event itself.  I will get back to the other deep dish pizza we had later.  The 1st day of the Great Chicago Fiery Food Festival was filled with great companies, awesome entertainment including a surprise bagpipe group that played for a little while.  There were a lot of unique eating contests that captured the audience's attention.  The stage was elevated so it was hard to see the contestant's food, so I do not have many close up pictures of that.
The first contest was the a hot pepper popper challenge presented by Heaven on Seven where we ate later that Saturday night.  The contestants had to eat 7 different chile pepper poppers filled with cheese.  The first 2 were jalapeno, the next 2 habanero, the 3rd a ghost pepper, the 4th a Trinidad 7 Pot pepper variety, the 5th, a Trinidad Scorpion pepper variety.  When they brought some extras out to the crowd they did not tell anyone which pepper was which.  It was a random choice.  I knew the jalapeno was easiest to identify so I went with a nice sized red variety.  I am not sure which it was, but it wasn't too spicy, but it was simply the best popper I ever had.  The breading on the popper was superb, but that cheese filling was awesome.  I learned real fast that there was nothing to drink except milk and alcohol.  A mistake that needed to be remedied.  I had some tea and water in a cooler in my car, so I was fine.
The next contest was the Stinger Pop Challenge presented by one of my new favorite companies, Stung Tongue Pepper Co.  Besides their Stinger Pops, they were selling for 4 flavored hard candies using 4 different super hots.  My favorites were the Ghost Pepper which was fruit punch flavored and the Trinidad Scorpion which was Tropical Fruit flavored.  The other 2 were Carolina Reaper which was described as Cherry-ish flavored and the Cinnamon Zombee Candy which combined Ghost, Chocolate Scorpion and Trinidad Scorpion. and Carolina Reaper.  These things are like cough drops.  They all pretty much sting your mouth, so the name is indeed fitting.  I will tell you that I kept the Cinnamon Zombee Candy in my mouth, but it was not easy.  It was really good, but friggin' hot.  If you love cinnamon and pain, then you have just found your ultimate candy.  I bought some to share with others, and perhaps toss into a prize subscription package that I am giving away on September 1st for our new Chilehead Monthly newsletter.
In the back of the event, there was the VIP section.  Amongst some of the food vendors servicing up some vittles was Hoboken Eddie with his sausage & peppers and macaroni and cheese.  Eddie gave me way too much food on my plate, but it was very appreciated since it was so good.  I was too full afterwards to sample anything from the next challenge and it looked really good.  Hellfire Hot Sauces kicked up several notches Ricobene's famous breaded steak sandwiches.  Here is the picture of what they had left over for the audience, followed by the contestant sandwich
You can see some of the contest pictures I took in the gallery at the bottom of the page.  Tim Bader from Volcanic Peppers participated in this one and Smokin' Ed Currie from Puckerbutt was in the Pepper Popper Challenge.  Speaking of Ed, he hosted the last challenge of the day, a Reaper Wing Challenge with wings from the Hard Rock Cafe.  I am afraid that this is when my tummy decided to unload some heat, which I can assure you burns when you consume some serious hot stuff.  So I missed 90% of the contest while I was in the facilities.  Sure, tmi, I know I know, but I wanted to explain why there wasn't any pics of the wings.
As an attendee I had a blast and with all the contests spreading out throughout the day and Ken Alexander doing an incredible job keeping people entertained with interviews of some of the vendors, I could not see the lack of effort of the people behind the event.  Yet, the problem and it has become a standard of most of the new shows not hosted by Steve Seabury, this fest failed to bring in a buying crowd.  It sucks because I really know they did everything they could to get people to come, but if they don't show fingers get pointed.  Again, this is a first year show.  Mistakes like the soft drinks and water are going to be made, that is nothing really.  That is easy to fix.  There is always something that can be tweaked and made better, but why aren't people coming to these fun festivals.  Chicago is the 3rd biggest city in the US, why are people not coming?  There is a disconnect here and a promoter not delivering has to take the blame.  I would not have been to this event if it was not for the promoters and I owe them a lot for making me feel like an honored guest.  I hate to see a show fail in the attendance end of it, but it certainly did not fail for anyone who came.  If you were there, you were a part of something very special.  A beginning I hope.  Heads should not be held low, but things have to be improved to convince these vendors to come back.  That is the inevitable truth of it.  Does it need to be moved?  Keep it inside or move it outside?  More media, more sponsors to help promote, I do not know.  Something needs to be done.  Writing these thoughts to you makes me feel bad for having to say anything negative.  Especially considering all they did for me.  I am done talking about the lack of a crowd, lets move on to the best part of the 2-day event, the vendors.
Some of the best companies were represented and to name them all and forget one would be a disservice to them, so I am going to talk about some newbies.  You can check out the full list HERE in my show preview post.  First company is the Angry Goat Pepper Company.  I loved their pepper jams.  While their hot sauce was tasty, I could not resist a very good spicy strawberry jam which they had.  The top of their line was the orange pineapple habanero pepper jam.  I will use this to coat some frozen meatballs and make a great appetizer for the next time I have guests over.  Angry Goat had the distinction of being the first serious burn for the show for me with their Gates To Hell Jam.  It was a cherry flavored burn that I will not soon forget. 😀
Chocolate Twist was more about the sweets than the spices.  They could not fill the shoes of the awesome Madison Chocolatiers West and their ultra-hot confections, but they did have some very tasty goodies that I would recommend to the novice heat lover.  Their Beer and Pretzel & Cinnamon Cayenne Caramels were amongst my favorites.  Another Chocolate vendor was the company that had worked with Bigfats Hot Sauces and their 808 Hot Sauce.  Grown Up KidStuff was their representing their pourable chocolate, caramel and butterscotch sauces.  Dark and Milk chocolate and some of it was a little spicer to boot.  If you like topping on your ice cream look no further.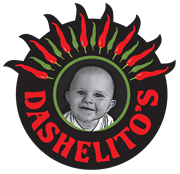 We did a serious of reviews with Dashelito's a couple of months back and they got rave reviews, especially the Sweet Potato Hot Sauce.  I think it was the Fiber Joe review of that sauce that convinced me to put an order in.  He does not like sweet potatoes and he really enjoyed that one.  You want different flavors, you should try this company.  They have nothing in their product line that will knock you over with heat, but some of their flavors are very good.  They are selling their products on their website for only $3.99, so they are worth the investment even with the shipping.  I think this Wisconsin company has a bright future.
There were 3 companies that had 1 particular product each that I really enjoyed.  The first is Hellraising Hot Sauce with their Sweet Suffering hot sauce which is a pineapple-carrot blend with an almost Asian flair to it.  They mentioned stir fry, and I think they hit it right on the nail.  I trust them, they are Vikings' fans from Minnesota.  The second company is Papa Turts, Inc. from Michigan and they have this mild sweet chile sauce that danced on my tongue.  It was different in flavor and looking at their ingredients I was surprised to see pure maple syrup on the list.  Then once you know, you can recognize the flavor.  I wonder since they use 2 kinds of dried chiles in it, that if they used fresh varieties how good would it taste?  Food for thought.  The last was Premier Sauces and their new Habanero Taco Sauce.  I just wished I had a taco to see how that sauce transitioned on food.
Rasta Bros Jamaican Jerk Sauces might be a suitable replacement to the great, but now closed Flaming Joe's Jerk Sauces who are also from the Chicago area.  They served up some delicious chicken with their sauces.  I especially enjoyed the flavor of their Jamaican Jerk BBQ Sauce.  They absolutely cleaned up at the World Hot Sauce Awards with 10 awards for their product line.  They told me they sat at the back of the awards dinner not expecting to win anything.  Quite a nice way to work off the dinner.  😛
The award for the product I wished I bought that I didn't goes to Two Fat Guys Gourmet Barbecue Sauce.  I kept thinking about it from the moment I sampled their line.  I had just got this order from Sucklebusters in the mail and still have some other bottles from other companies in the cupboard, and I just wasn't sure I needed more.  It was good and I should've bought at least one.  If anyone is going to the Bowers Chile Fest from the Chicago area, pick me up a bottle of their Lava style and I will pay at the event. 😉
Those are my favorite newbies, but you can also include the new upstart company formerly linked with CaJohn, AmberFyre.  I have had most of her sauces at other events, so I know there is a lot of flavor in what I think is one of the best packaging concepts in the industry.  I love love the look of these products.  From the labeling to the bottles to the names, it is a win win that any store would be proud to have on their shelves.  Well except maybe the Bloody Mary line, which I like as well, but it might be crossing some lines.  That said, the flavors here are not about heat and they all work.
To wrap up my trip, I will return to the foodie part once again.  Outside of the festival itself, I wanted as I said to tackle some of the local favorites and I did just that.  On Friday in the middle of the setup we all broke off to head to Mr Beef for their Italian Beef Sammiches.  We stuffed in 1o people into CaJohn's van.  The only benefit of being the overweight big guy in the party is that I get the front passenger seat.  So I had plenty of leg room and did not have to breathe in the perfume of the motley crew in the back of the van.  There was a lot of laughter going on and it was a great lunch at one of Chicago's institutions.  I took a pic from my phone, and it frankly looks bad and does not do the sammich justice.  Nevertheless here it is… 
Friday night after the setup was complete the consensus was that we would relax a bit and then order Giordano's Deep Dish Pizza.  I did not want to try this deep dish pizza with any ingredients, so I simply got a small cheese pizza.  It was far from small though.
Saturday we ate at Heaven on Seven after the festival.  I say we had at least 50 people there.  You will see in the pics below the walls of hot sauce through the Cajun Restaurant.  I had the best food of my trip here with the Voodoo Enchiladas.  The other dish under that is the Peace Maker Po' Boy Sammich.
The last foodie meal was Sunday night, and it was very late before we finally got to eat.  After breaking down the show, Ken Alexander, CaJohn & Sue, Team Frog-Bone – Keith, Amy, & Katie and myself headed to the last of the popular Deep Dish Pizza institutions, Gino's East.  We got there around 8:20pm and told us we had an hour wait.  The place closes at 10pm.  After they seat us they tell us any deep dish pizza order we put in will take 45 minutes to an hour to cook.  I am thinking they could have taken our order at least while we were waiting, so when we sat down the food would be close to being done.  Since we had to wait, appetizers were ordered, but the first two we tried to order, they were out of.  You could see Ken Alexander's heart sink when he was told that his precious brussel sprouts could not be ordered.  Something he was looking forward to.  At this point we were generally hungry and disgusted, but we braved on.  The waiter mixed up Keith and my refill glasses giving us the opposite glasses with our drinks in them.  When the pizza finally came out, the consensus was this was the worst of the deep dish pizzas we have had.  I felt like there was a lot of crust and it was too dense and just not likeable.  Giordano's got my vote for the best deep dish, but it is not in the same pizza world as a good NY pizza establishment.  Which frankly you can find on every street in all 5 boroughs of NYC and Long Island.  I have better pizza here in Leesburg, Virginia.  Let's face it, Deep Dish is nothing more than Italian Cake and not real pizza.
Much of what I wrote in the last paragraph is to tease my Chicago friends, but it is not far from the truth.  I enjoyed the deep dish experience, but my next visit will be to explore more of those Italian Beef Sammiches and great hot dog places.  I can not believe I did not have 1 Chicago dog on my whole trip.  Those are the breaks.  I did have an excellent Mexican breakfast Saturday morning at a place CaJohn took us to called Angel's.  Who knew Mexican food would include awesome french toast?
My trip was a fun, spicy exploration and foodie adventure.  My favorite parts were just seeing my Chilehead Brethren.  I have enough hot sauce for 10 years in my house after the last 2 events I went to.  I will be at the Bowers Chile Festival next on the Friday and Saturday after Labor Day Weekend.  I look forward to seeing my friends again.  These are the times I cherish the most in my old age.  Jeremy, Kat & Marc, thank you very much for being the great hosts you were to me and all the people that attended your festival.  Keep your heads up and do what you got to do.  I have faith that Chicago will be on everyone's schedule in the years to come.  I will do everything I can to help if you need me.  Peace!